Co-workers' Gathering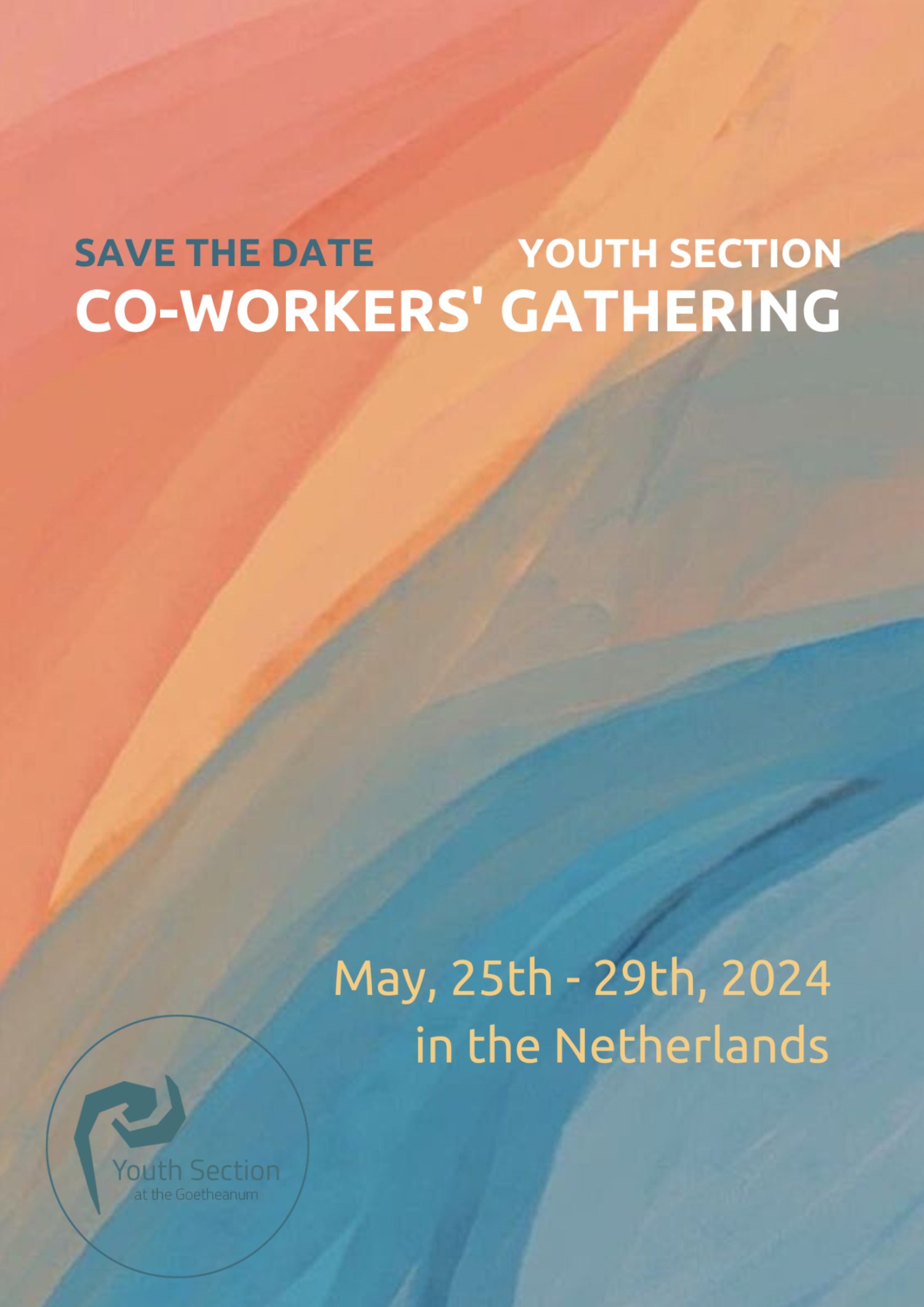 About
There are countless young people who feel connected to anthroposophy and who are working on anthroposophically inspired initiatives around the world, trying to connect their university studies with anthroposophy or to find a vocation that can fully engage them. In their hearts, in their will, there is a drive to work toward spiritual knowledge and renewal in themselves, their localities, and globally.
To this end, co-workers of the Youth Section gather to support each other and deepen their collaborations to further develop their work.

If your work resonates with what is here described and you & your peers are not connected to the Youth Section's network yet, get in touch!
mail@youthsection.org

REPORT CWG 2023