Events in the Campus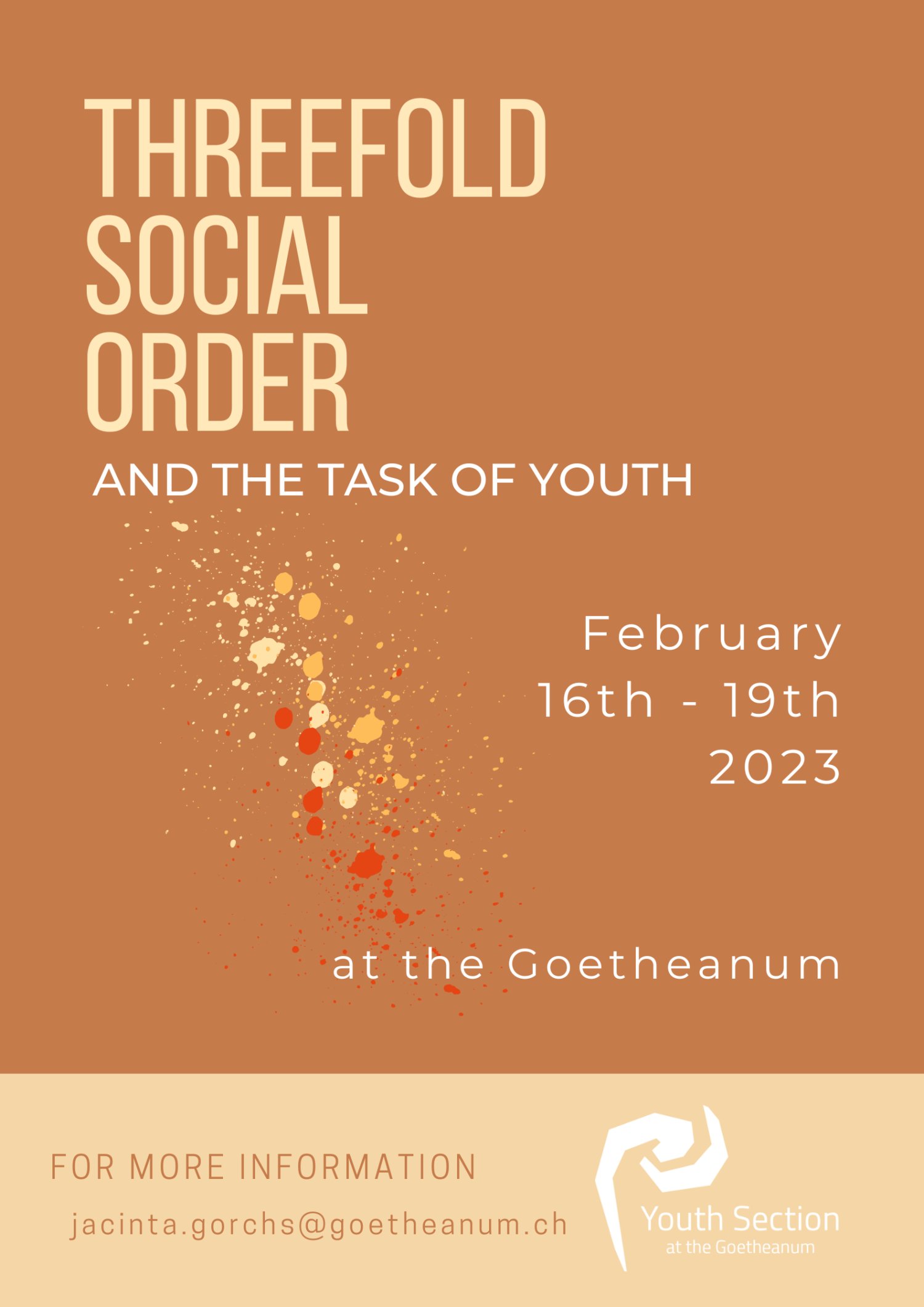 FEBRUARY DAYS 2023
SAVE THE DATE

Threefold Social Order and the task of Youth

16th - 19th of February
The first encounter of a series of intensive weekend seminars will happen during 2023 on Social Threefolding at the Goetheanum!

Join us if you want to deepen your understanding of the Social Organism by studying together Rudolf Steiner's impulse and indications on Social Threefolding.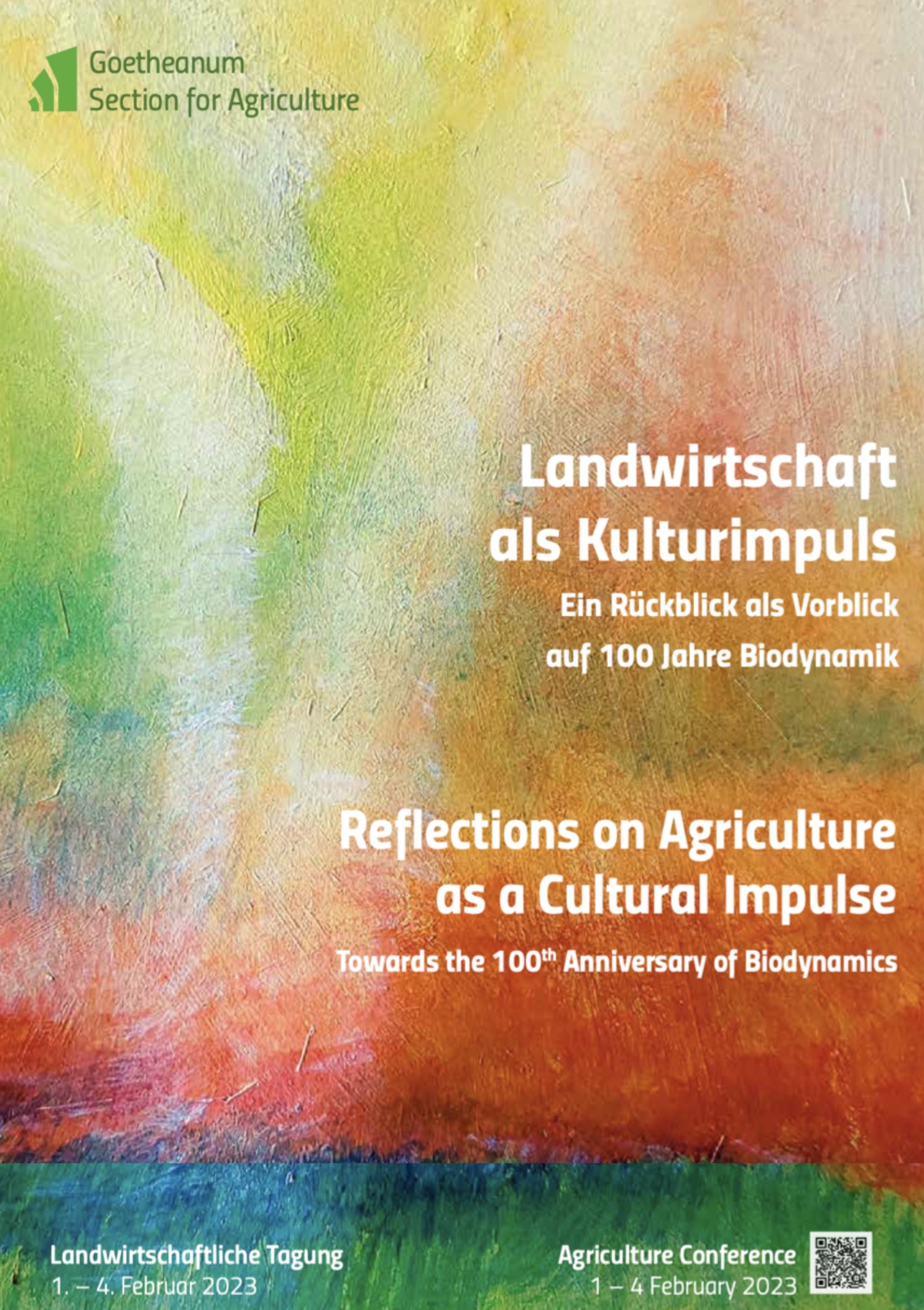 Agriculture Conference 2023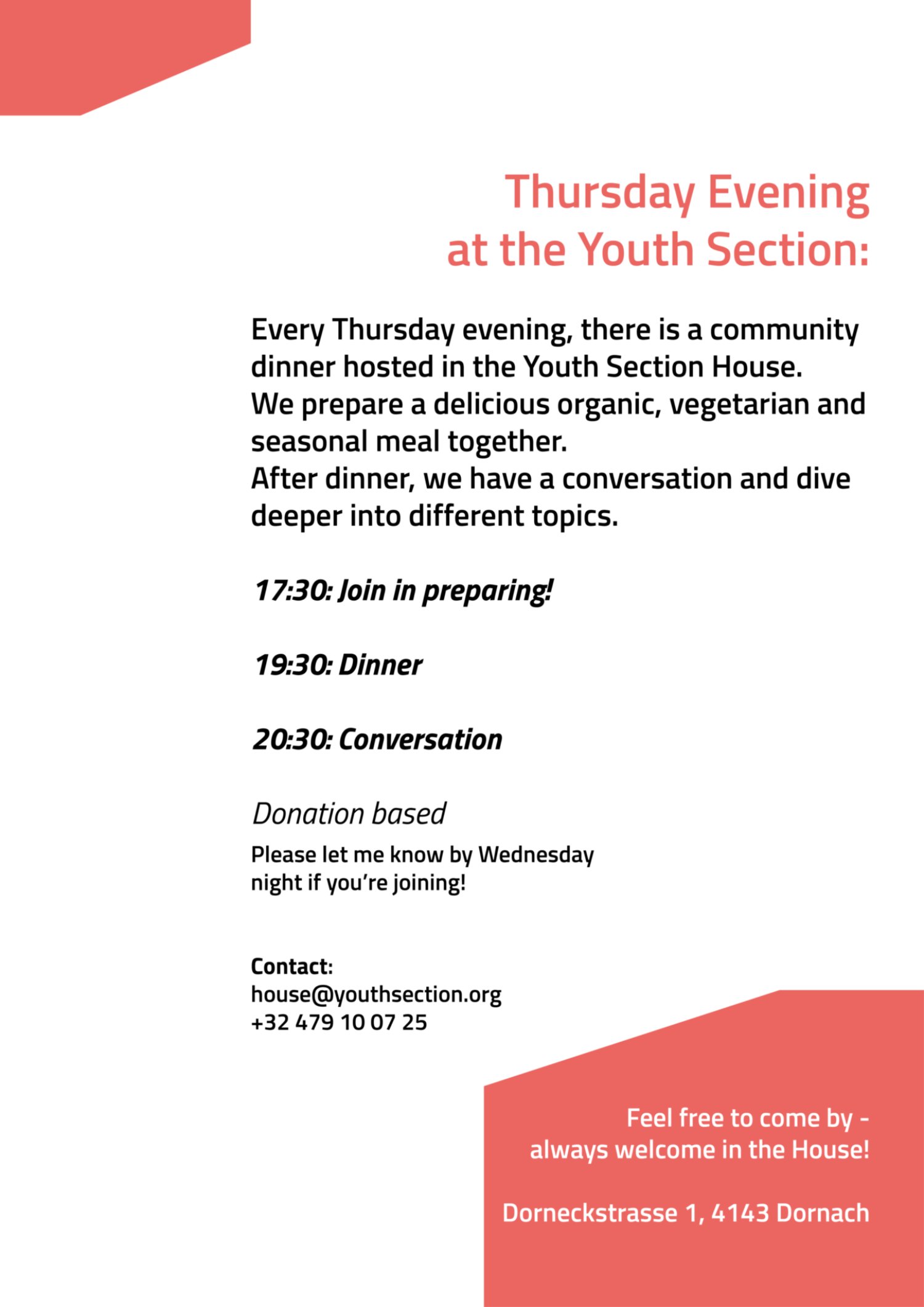 Thursday evening at the Youth Section's House
17:30: Join in preparing!
19:30: Dinner
20:30: Conversation


Please let us know by Wednesday night if you're joining!

Donation based
Contact: house@youthsection.org / +32 479 10 07 25

Feel free to come by - always welcome in the House!
Dorneckstrasse 1, 4143 Dornach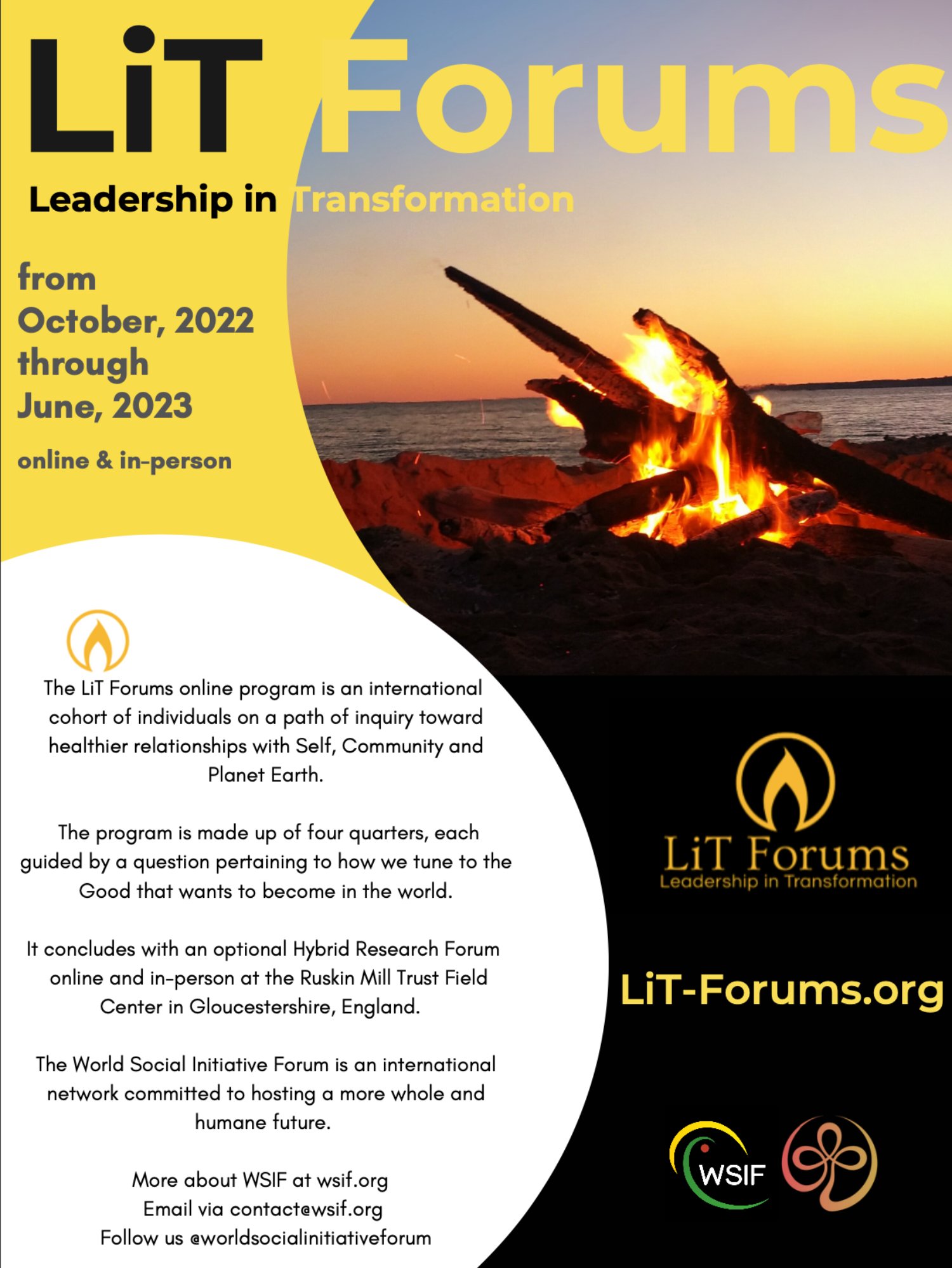 Leadership in Transformation - LiT
The LiT Forums online program is an international cohort of individuals on a path
of inquiry toward healthier relationships with Self, Community and Planet Earth.
The program is made up of four quarters, each guided by a question pertaining to
how we tune to the Good that wants to become in the world

25 October 2022 - 20 June 2023
Every Tuesday via Zoom 4 pm CET

More information HERE!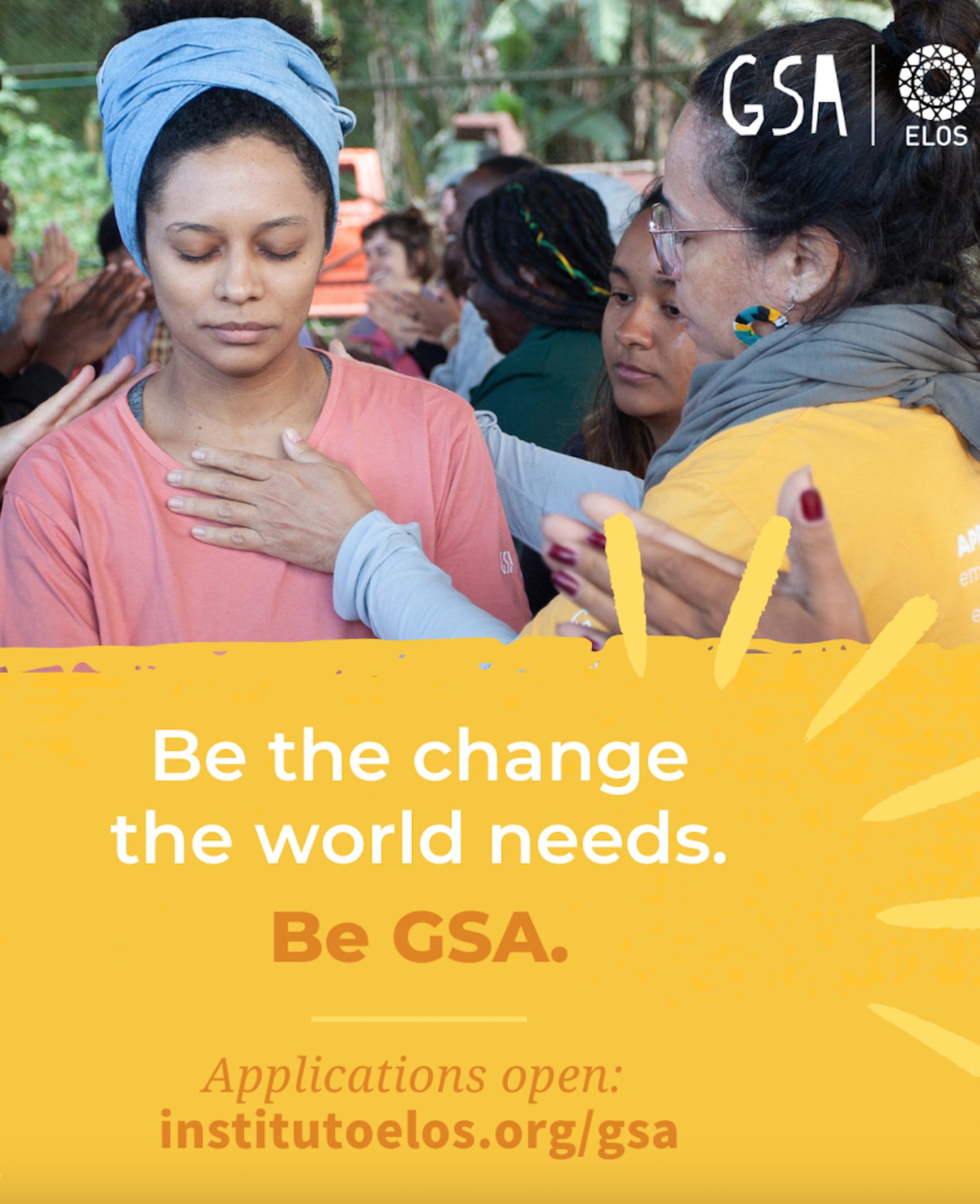 GUERREIROS SEM ARMAS 2023 - Brazil
Do you believe that it is possible for us to join forces to build a better future for you, for others, and for the world?

Are you looking for an opportunity to be part of a global community of leaders capable of carrying out transformational projects and generating real impact?
GSA is a 1-year international program focused on training mobilizing leaders through the development of multidisciplinary skills essential for building a regenerative world, such as collaboration, systemic vision, mobilization of resources and people, active listening/dialogue, facilitation of collaborative processes, environmental care practices, and building a sense of community, among others.

If you hear this call, get moving and say YES to your potential!

Click HERE to lear more.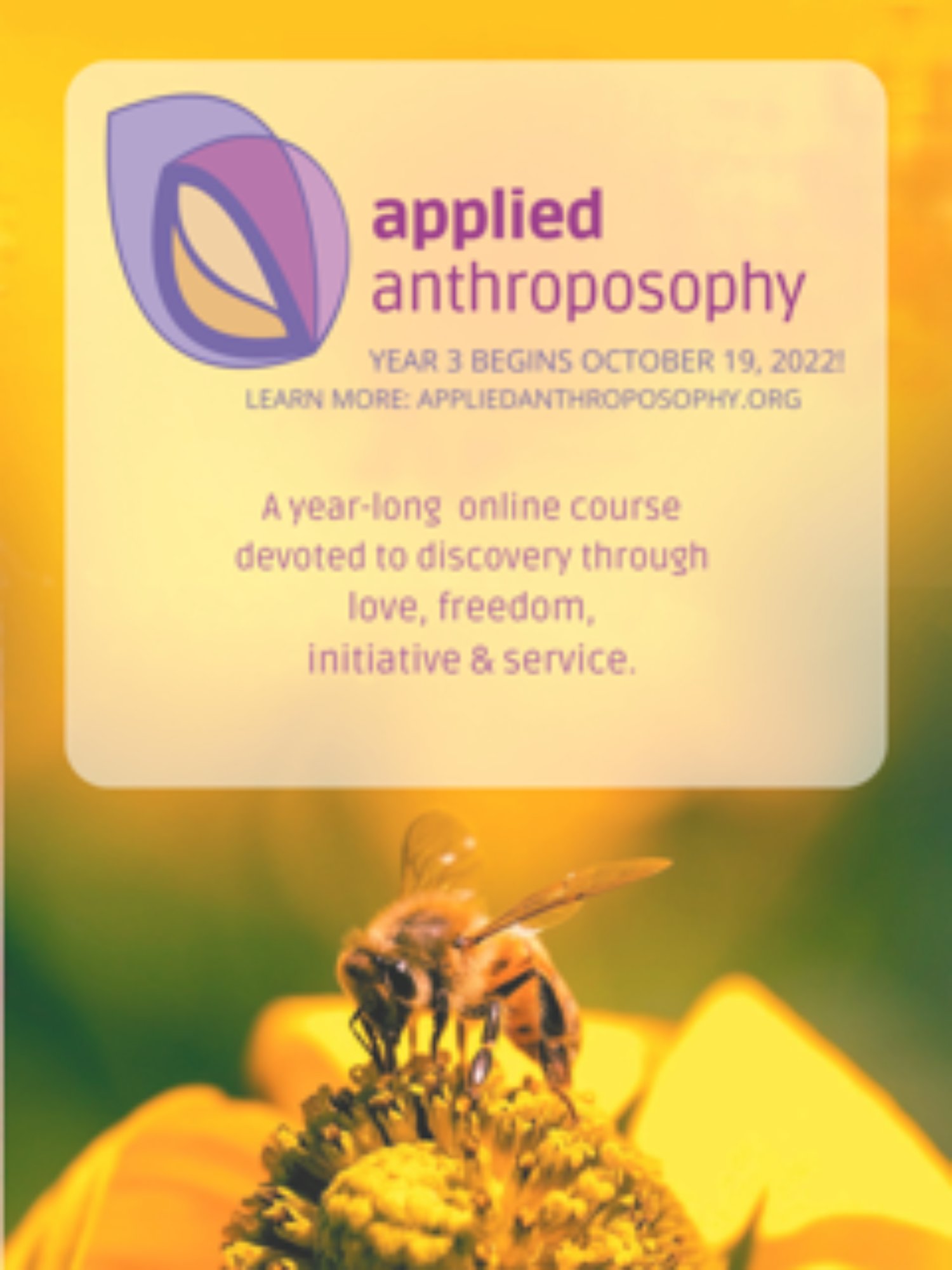 Beginning in October 2022, Applied Anthroposophy
Applied Anthroposophy Online Course Returns for its Second Year!
A year-long course devoted to discovery through love, freedom, initiative & service.
"Join us as we ask how we can meet the contemporary world with a sense of practical wonder. . like a butterfly emerging into the light, strengthened by all that was learned in the depths of the chrysalis"
For more information and to register, visit appliedanthroposophy.org or contact emerge@appliedanthroposophy.org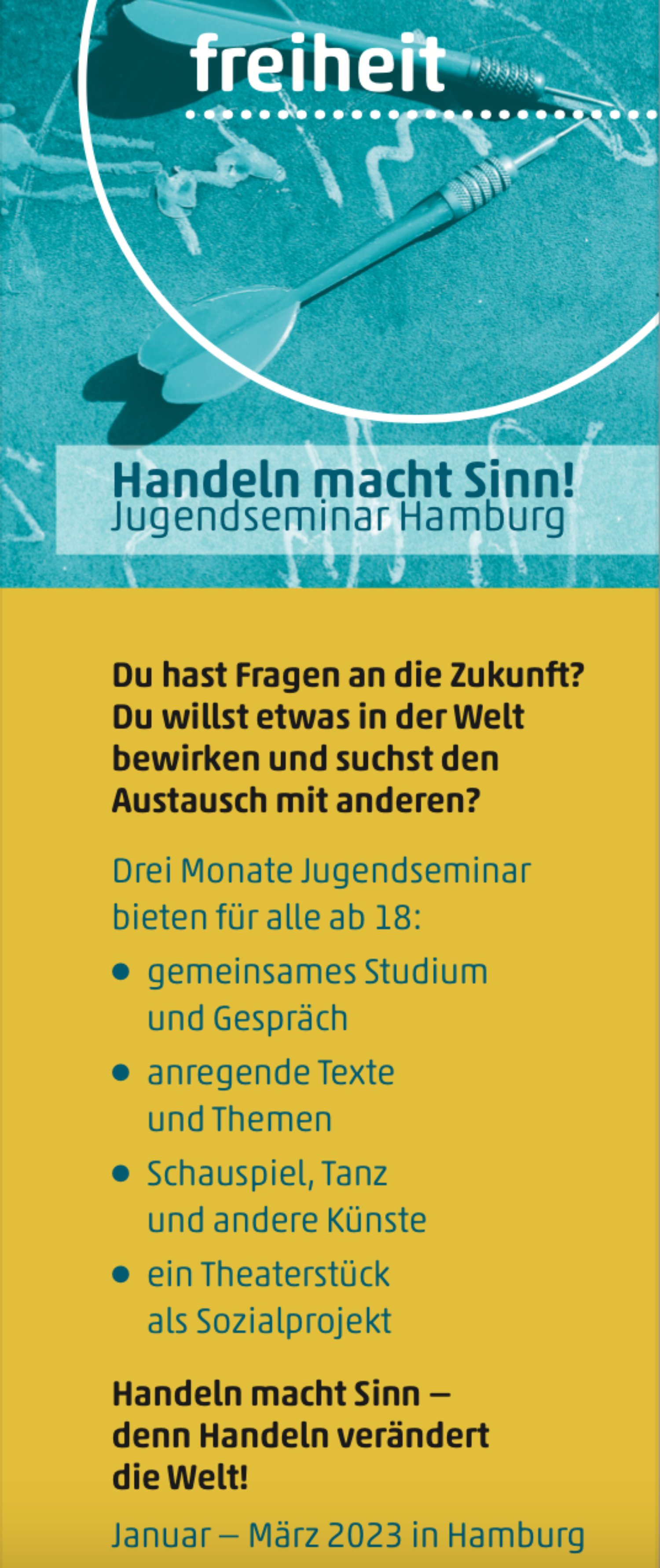 Januar — März 2023 in Hamburg, Deutschland
Drei Monate Jugendseminar
bieten für alle ab 18:

- gemeinsames Studium und Gespräch

- anregende Texte und Themen

- Schauspiel, Tanz und andere Künste

- ein Theaterstück als Sozialprojekt

Handeln macht Sinn — denn Handeln verändert die Welt!

info@handelnmachtsinn.de

Previous Events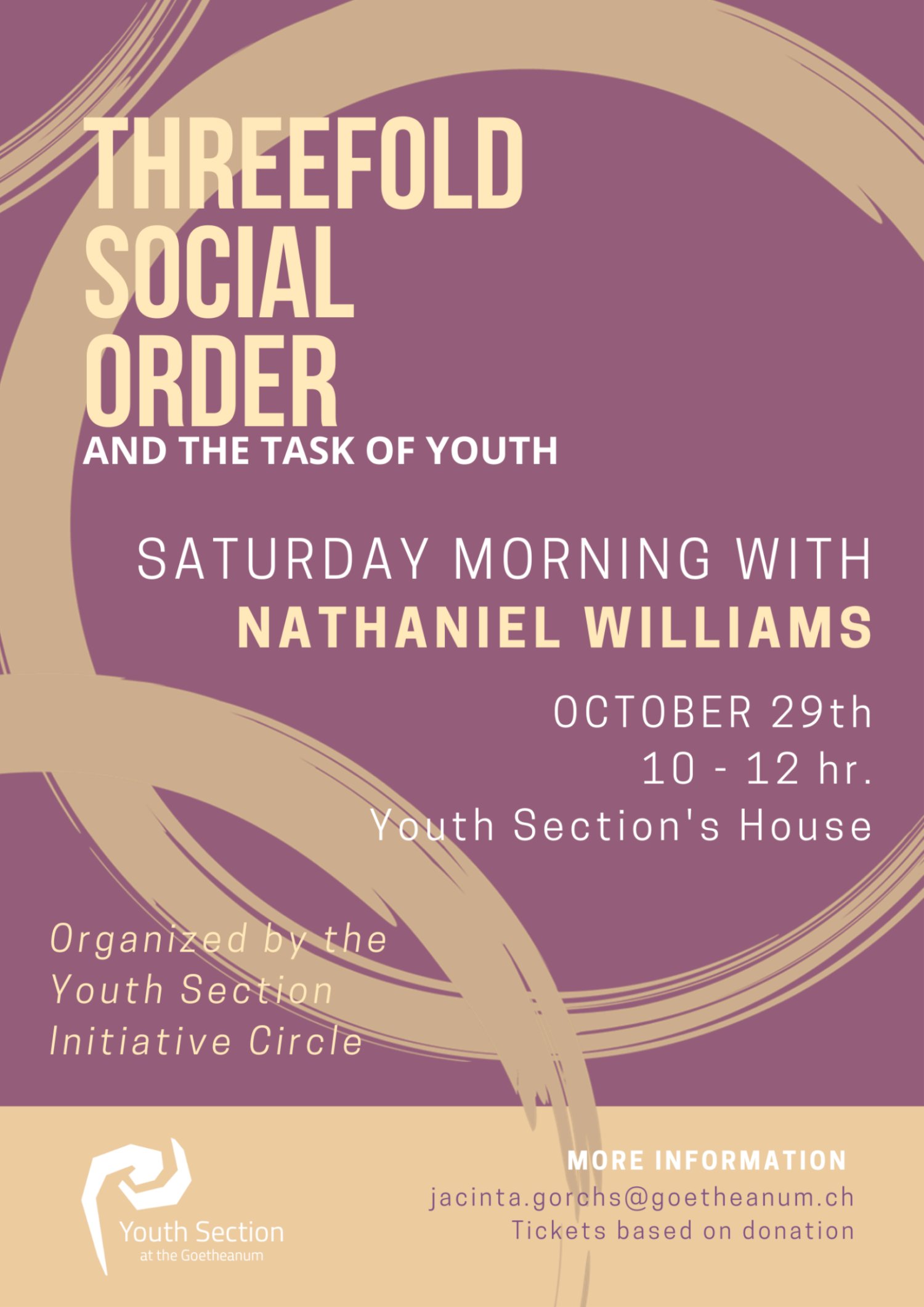 Threefold Social Order and the Task of Youth
With Nathaniel Williams
Saturday October 29th, 10:00 - 12:00 Hr.
See you at the Youth Section's House!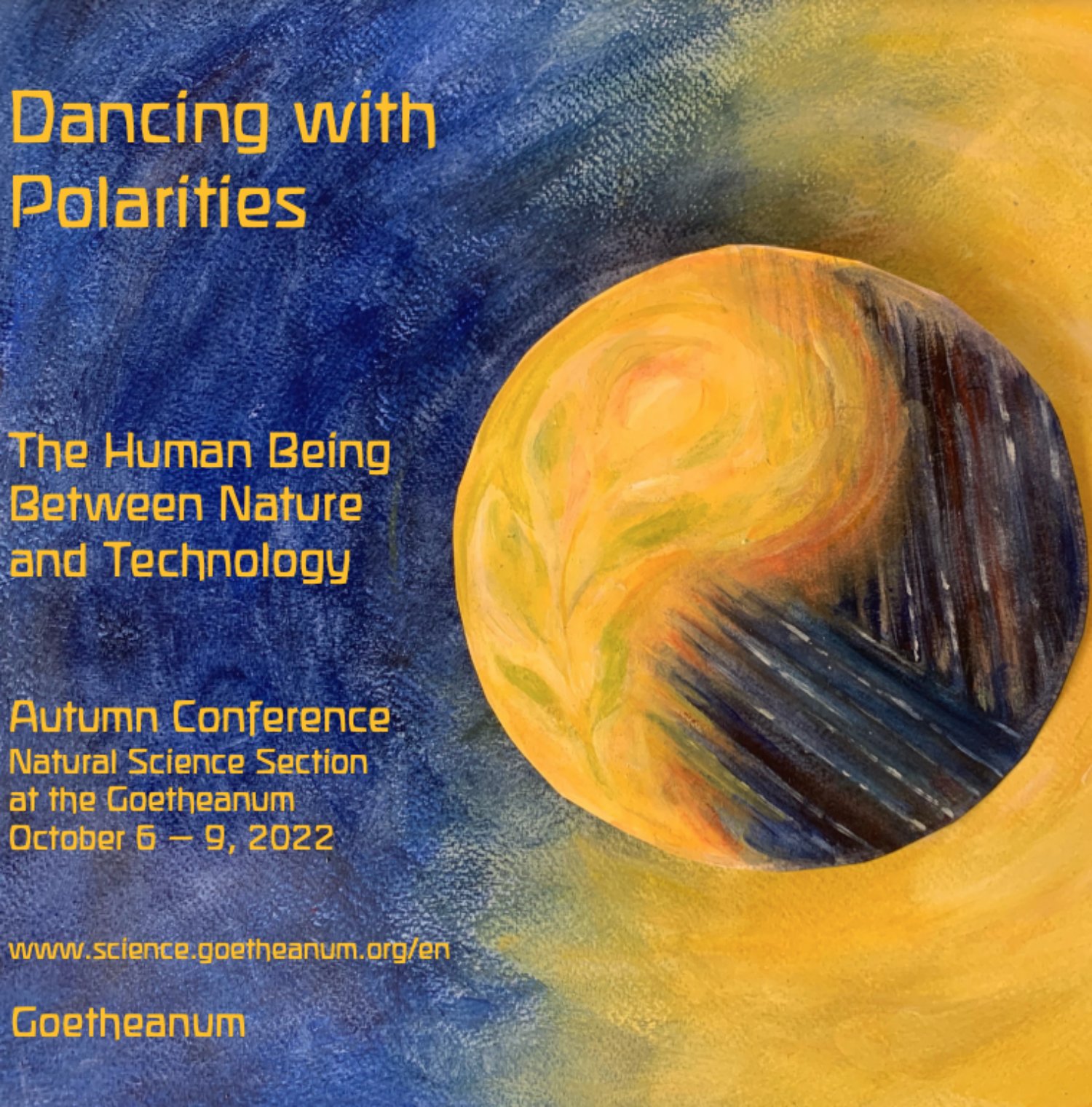 October 6 – 9, 2022! Dancing with Polarities: The Human Being between Nature and Technology
In the 21st century, human beings live in response to contrary impulses such as those provided by the world of Nature and that of technological developments defining our times. Rather than seeing this as a polarity or even as good vs. evil, this conference seeks to illuminate the effects of each on the esoteric physiology of the human being. By carefully observing the consequences of our interactions with digital technology and with nature we will begin discovering the forms and gestures underlying each.
Organised by the Natural Sciences Section at the Goetheanum together with the Friends of the Section Collegium and in collaboration with Youth Section.

For more information click HERE !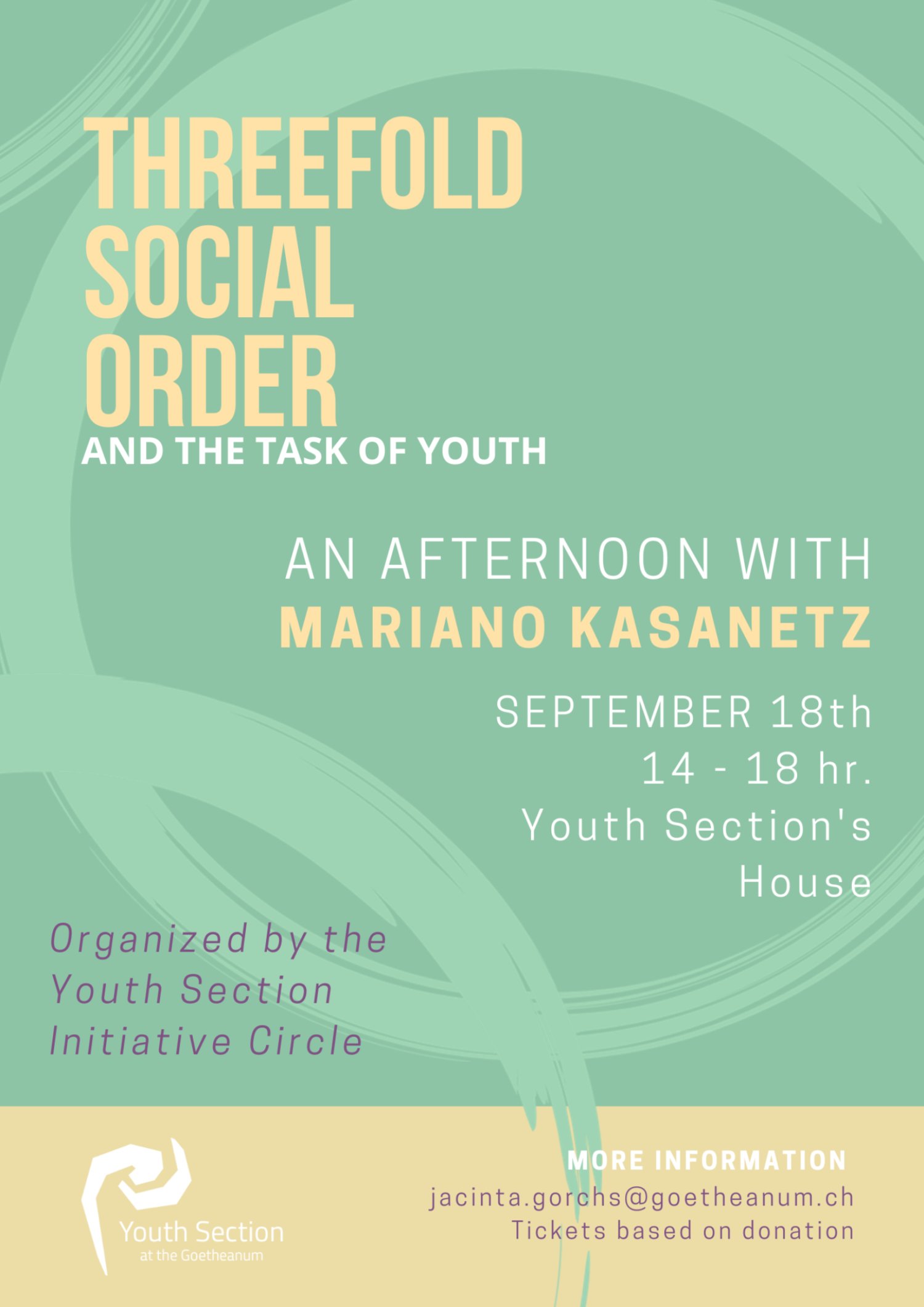 Threefold Social Order and the Task of Youth
SAVE THE DATE

Sunday, September 18th

14.00 - 18.00 Hr

in the Youth Section's House

See you there!!!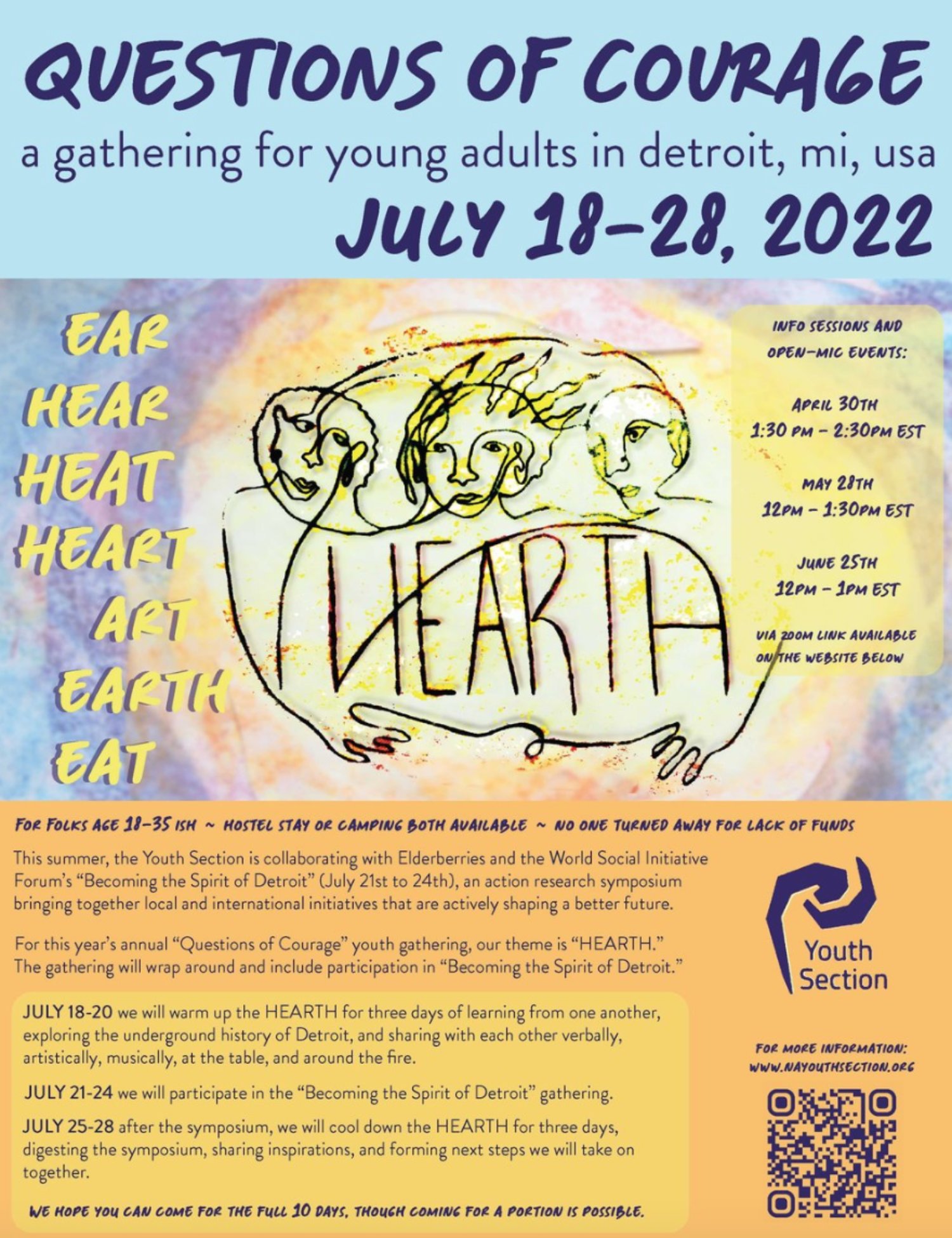 July 18th-28th - Questions of Courage: HEARTH
From the Youth Section in North America:
Intentional youth gathering this summer in Detroit! This gathering is meant for anyone ages 18ish to 35ish who is interested in exploring transformative social and spiritual questions.
Info & registration > HERE
JUNE 18th & JULY 12th @ 12noon EST in advance of the summer gathering:
DIGITAL HEARTH SESSIONS
INFO & zoom link! > https://us02web.zoom.us/j/83412945727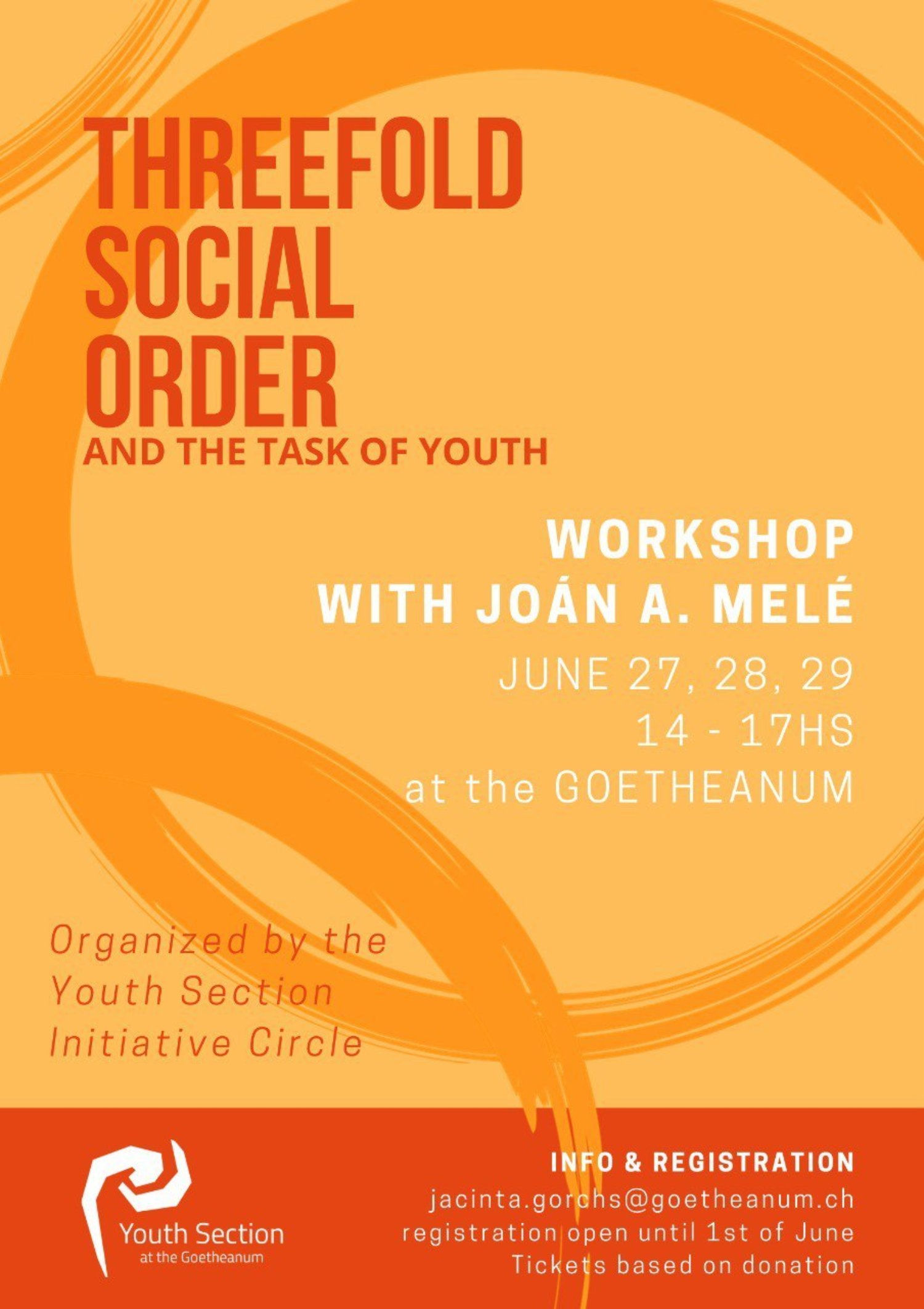 27 - 29 June - Threefold Social Order and the Task of Youth with Joan Melé
We are pleased to announce the beginning of a
series of lectures on the Threefold Social Order and the task of Youth. Throughout the year, we will have experts in the field who will share with us their thoughts, inspired by these three questions:
What is Threefolding from your
perspective?
What is the task of the Youth in the
Threefold Social Order?
How to make it possible now?

From 27 - 29 June, Joán Mele will be hosting three afternoon workshops where we can share in an open dialogue our questions, thoughts and ideas to build a better understanding of Threefolding. For more information about this and upcoming opportunities related to Threefolding and Youth, contact jacinta.gorchs@goetheanum.ch
16 July - Worldwide Youth Section Online Gathering
This online gathering is for young people taking an active role in a Youth Section group anywhere in the world. During the call, we will work on the leadership transition year and welcome new members in Australia and New Zealand to our worldwide network. Together we will begin planning for the year 2023 and begin working towards the centenary of the Youth Section at the Goetheanum in 2024! To register your attendance email us.
27 - 31 July Alma Humana: Contributions to Human Dignity
In collaboration with the General Anthroposophical Section at the Goetheanum, the Youth Section is full of joy to participate in the organisation of the second Latin-romance language conference at the Goetheanum from 27 - 31 July 2022. In this conference, we will learn about different perspectives to work on issues related to human dignity across the world, learning from the diverse experiences of organisations and individuals working in Latin-romance regions. Registration opens in May 2022 through the Goetheanum website. For more information, contact us.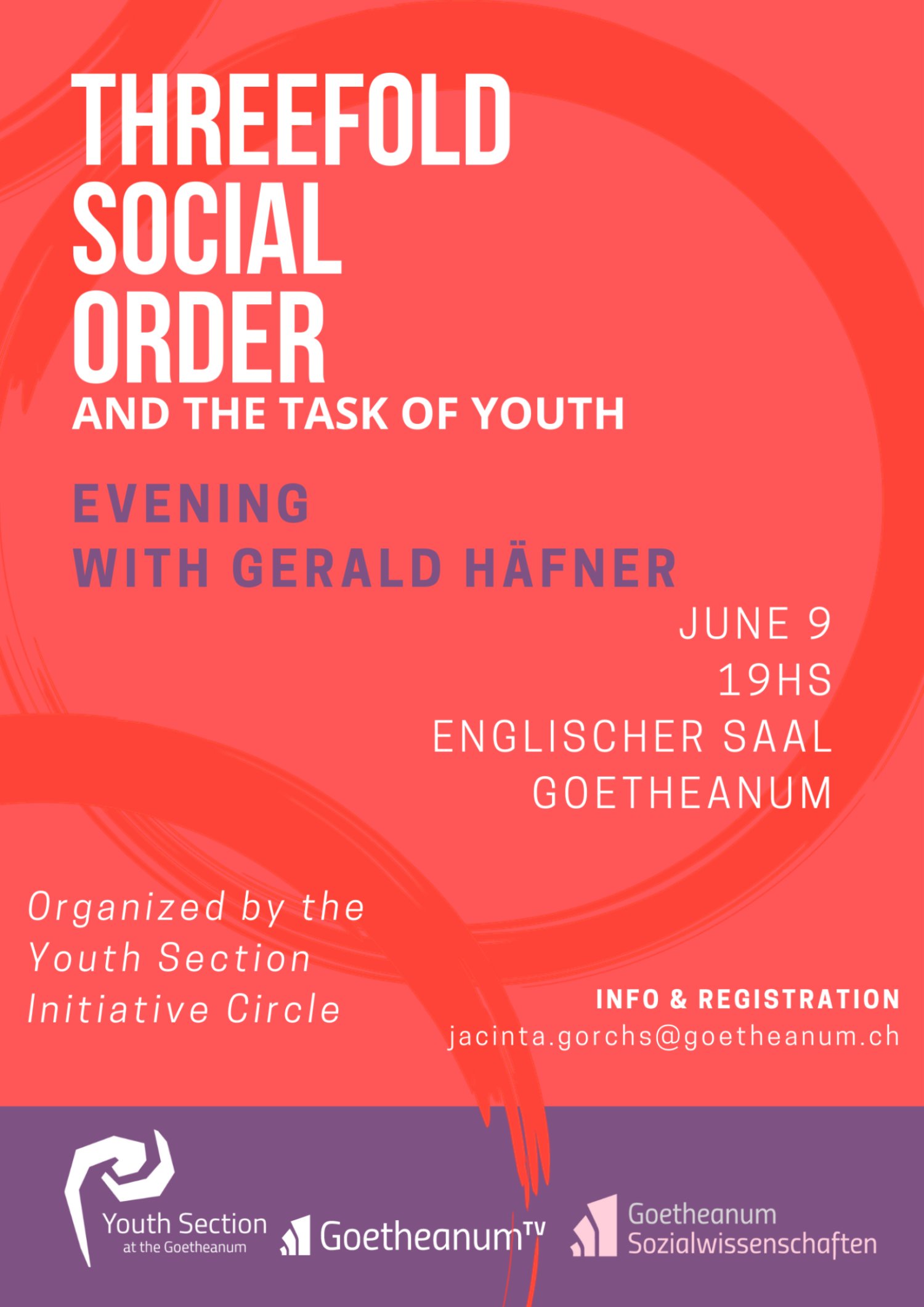 Threefold Social Order and the Task of Youth
in collaboration with the Social Sciences Section and Goetheanum TV: Gerald Häfner
Live interview and open dialog!
On the 9th of June at 19.00 Hr.
Goetheanum, Englischer Saal.
See you there!