Events in the World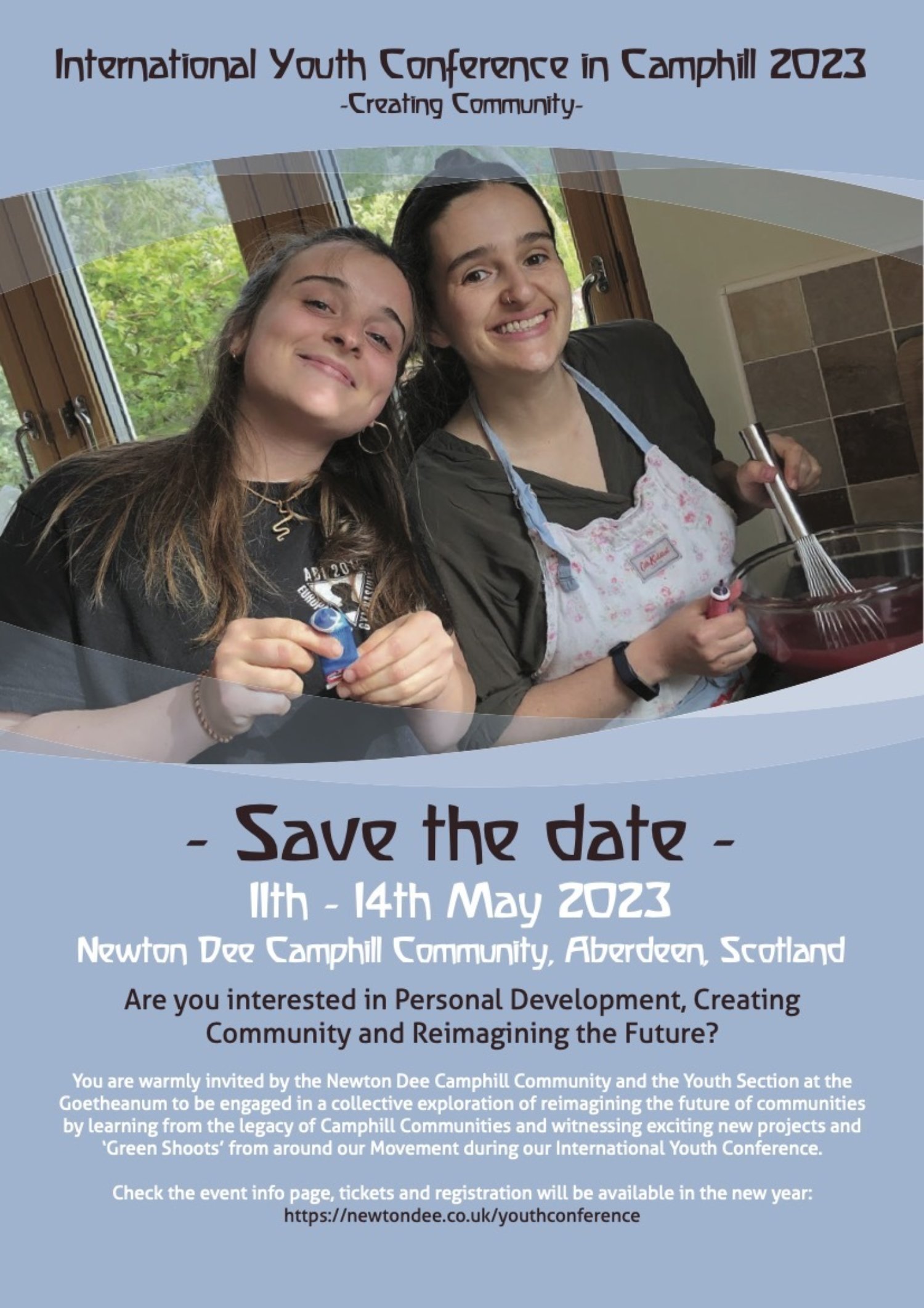 Creating Community - International Youth Conference in Camphill
11th - 14th May 2023
Newton Dee Camphill Community, Aberdeen, Scotland
Are you interested in Personal Development, Creating Community and Reimagining the Future?
You are warmly invited by the Newton Dee Camphill Community and the Youth Section at the Goetheanum to be engaged in a collective exploration of reimagining the future of communities by learning from the legacy of Camphill Communities and witnessing exciting new projects and 'Green Shoots' from around our Movement during our International Youth Conference.
Check the event info page, tickets and registration will be available in the new year: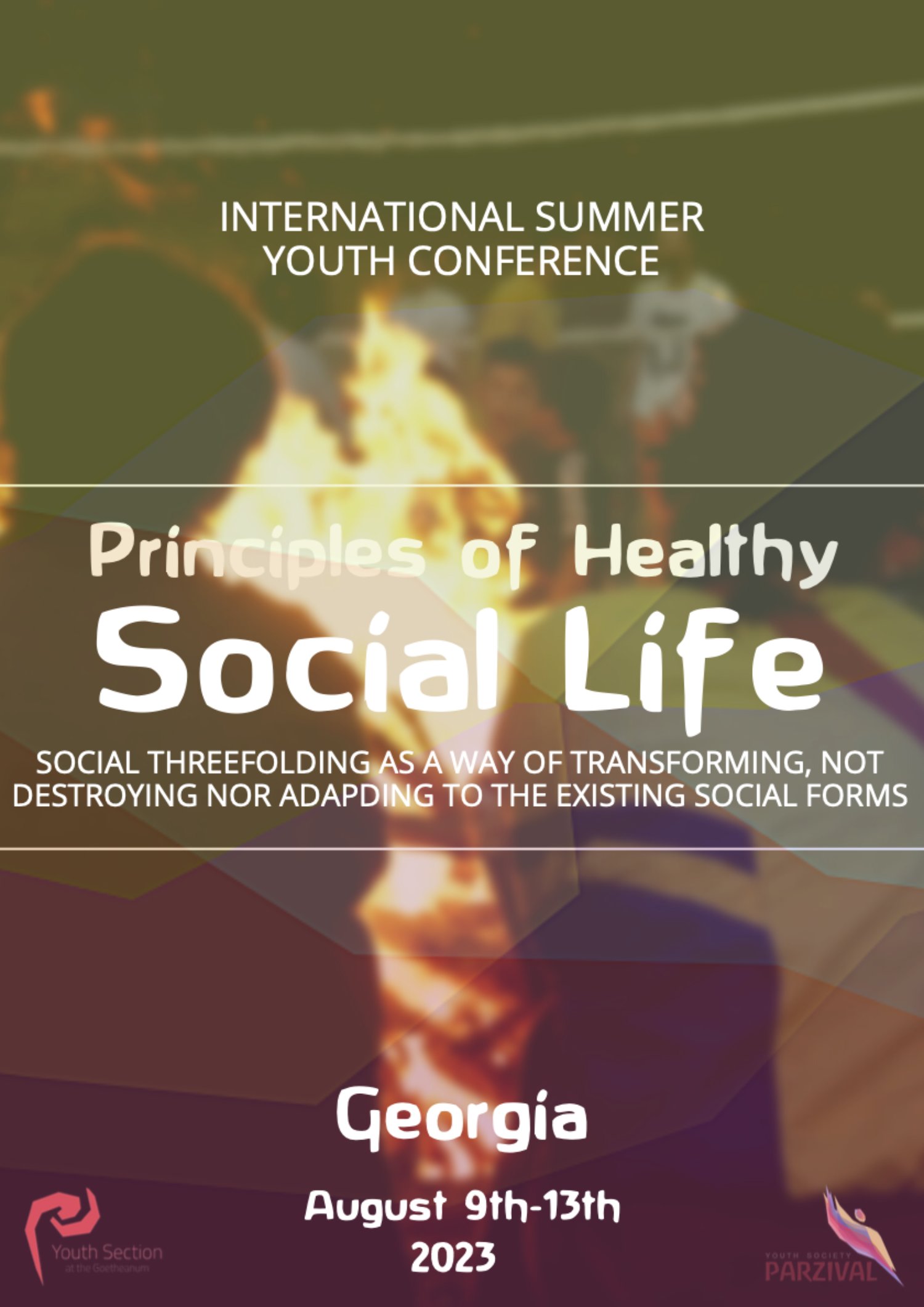 YOUTH CONFERENCE
9th - 13th August, 2023
Matsevani, Georgia

"SOCIAL THREEFOLDING AS A WAY OF TRANSFORMING, NOT DESTROYING NOR ADAPDING TO THE EXISTING SOCIAL FORMS"
We (Parzival Youth Organization) plan to organize a conference around our newly built school, which will serve the following purposes:
- Working on and deepening pre-planned topics, because it is the case that impulses and directions, to and behind which we go or want to go, must flow into us from some source - lectures and workshops will have their place for this.
- Participants will have the opportunity to interact with each other, walk in nature, feel rural areas and share their views of life and opinions - give an impulse to action.
- Show examples of communities (which can be presented by participants if they wish) and thematize commune as a form of community close to human being, because communal livingbased on good, antroposophical impulses is a real tool against Ahriman in the socialplan.

For more information about the conference: parzivalsociety@gmail.com
About us