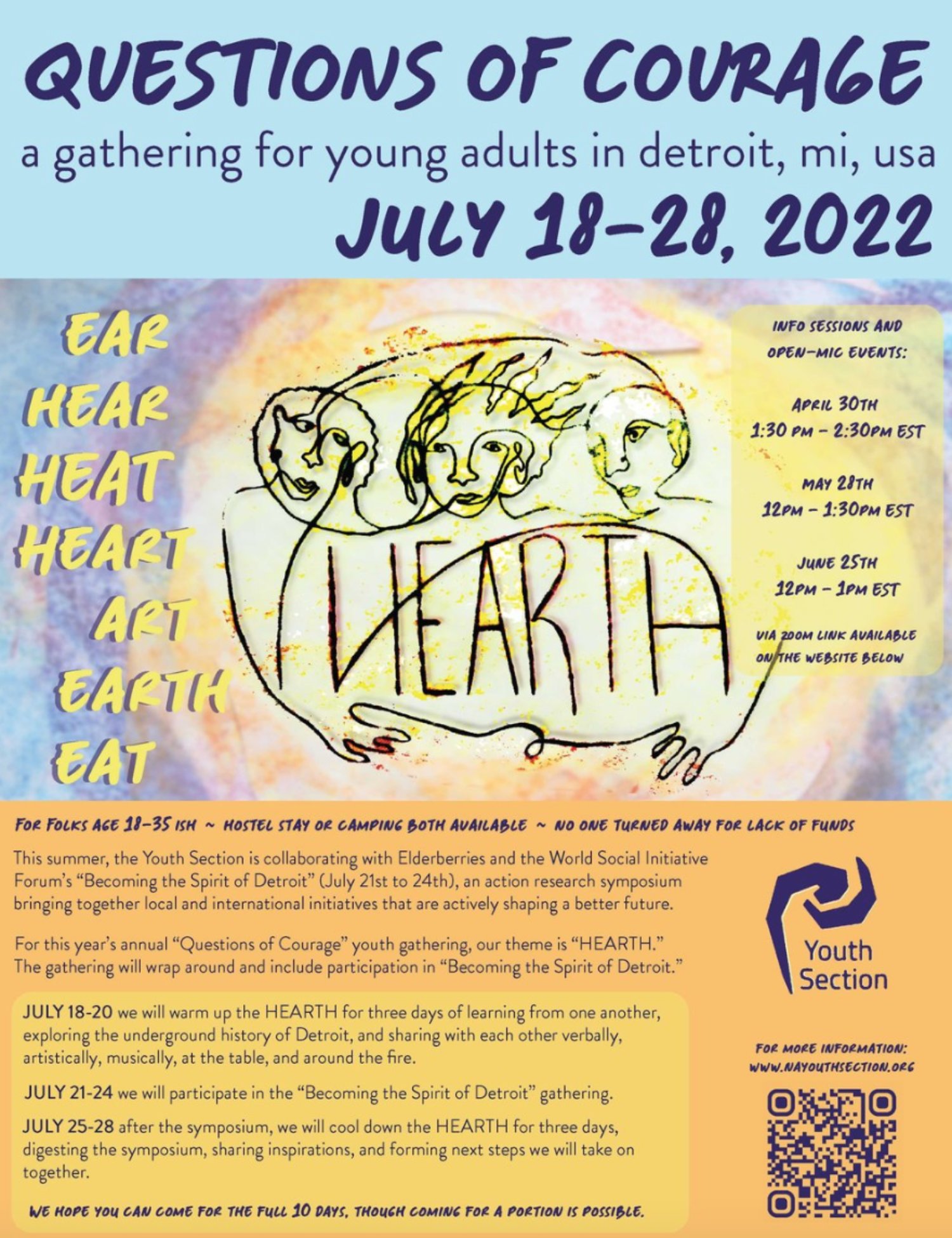 July 18th-28th - Questions of Courage: HEARTH
From the Youth Section in North America:
Intentional youth gathering this summer in Detroit! This gathering is meant for anyone ages 18ish to 35ish who is interested in exploring transformative social and spiritual questions.
Info & registration > HERE
JUNE 18th & JULY 12th @ 12noon EST in advance of the summer gathering:
DIGITAL HEARTH SESSIONS
INFO & zoom link! > https://us02web.zoom.us/j/83412945727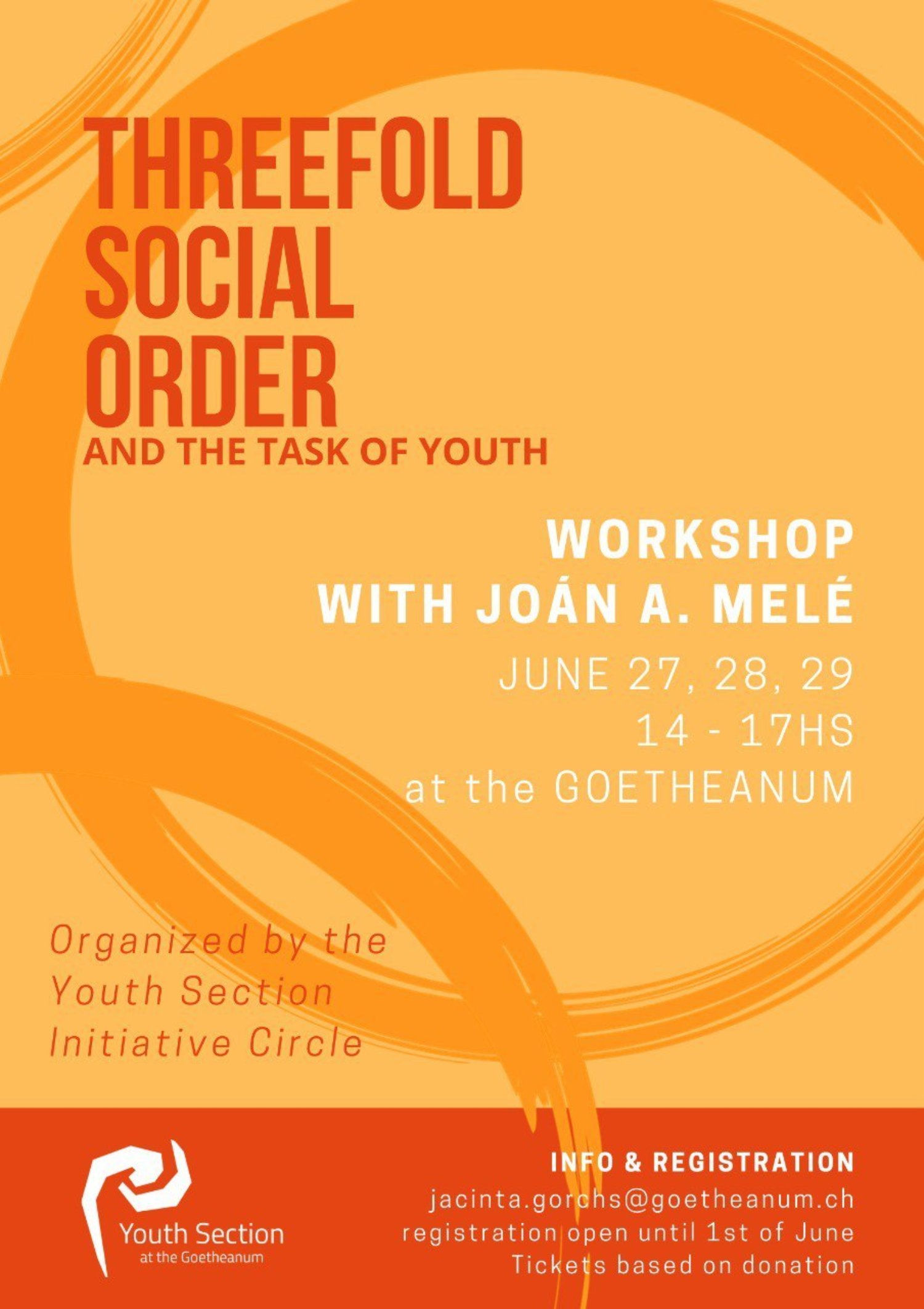 27 - 29 June - Threefold Social Order and the Task of Youth with Joan Melé
We are pleased to announce the beginning of a
series of lectures on the Threefold Social Order and the task of Youth. Throughout the year, we will have experts in the field who will share with us their thoughts, inspired by these three questions:
What is Threefolding from your
perspective?
What is the task of the Youth in the
Threefold Social Order?
How to make it possible now?

From 27 - 29 June, Joán Mele will be hosting three afternoon workshops where we can share in an open dialogue our questions, thoughts and ideas to build a better understanding of Threefolding. For more information about this and upcoming opportunities related to Threefolding and Youth, contact jacinta.gorchs@goetheanum.ch
16 July - Worldwide Youth Section Online Gathering
This online gathering is for young people taking an active role in a Youth Section group anywhere in the world. During the call, we will work on the leadership transition year and welcome new members in Australia and New Zealand to our worldwide network. Together we will begin planning for the year 2023 and begin working towards the centenary of the Youth Section at the Goetheanum in 2024! To register your attendance email us.
27 - 31 July Alma Humana: Contributions to Human Dignity
In collaboration with the General Anthroposophical Section at the Goetheanum, the Youth Section is full of joy to participate in the organisation of the second Latin-romance language conference at the Goetheanum from 27 - 31 July 2022. In this conference, we will learn about different perspectives to work on issues related to human dignity across the world, learning from the diverse experiences of organisations and individuals working in Latin-romance regions. Registration opens in May 2022 through the Goetheanum website. For more information, contact us.